Audit of North Kerry CAMHS
On the 21st of January 2023, the HSE received a final report from the team of CAMHS consultants who had carried out a random file audit of North Kerry Child and Adolescent Mental Health Services. The audit was commissioned following the publication of the Maskey report on South Kerry CAMHS in January 2022, and its shocking findings.
The findings of the audit in North Kerry
A random audit of 50 files in the North Kerry service was carried out of those 50 files examined, potential concerns were raised in 16 cases. These included concerns relating to prescribing practices and in relation to the professional practice of a clinician. The HSE have advised that the clinician is not working at this time.
They also advised that 11 of the 16 young people whose files raised concerns have been offered a clinical review. The other five had not yet been contacted. Based on the findings of this limited audit, the HSE advised that they are beginning the process of setting up a Look Back Review. A clinical lead for the proposed review has not yet been identified. It is crucial that this review is carried out under external and independent oversight.
It is proposed that the review will begin by examining the files of young people currently under the care of north Kerry CAMHS. The HSE advised that the outcome of that review will inform the next phase of the look track review. Coleman Legal LLP are of the strong view that it is imperative that the cases of young people discharged by North Kerry CAMHS are included in the Review.
Coleman Legal working for many families in North Kerry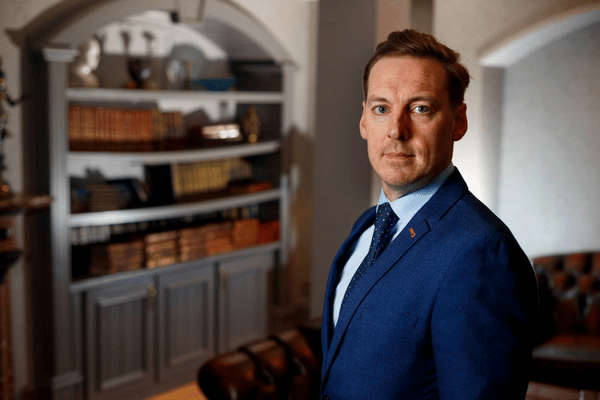 Coleman legal LLP have been contacted by up to 100 North Kerry families since the publication of the Maskey report in January 2022. We are aware that several North Kerry families have received an apology from the HSE in relation to the deficits in care that arose in the treatment that North Kerry CAMHS patients received while attending the service. From our instructions to date, a very distinct and similar pattern has emerged in the treatment received by patients in both South and North Kerry.
Speaking to reporter Barry Lenihan on RTE's Drivetime, Solicitor and Partner at Coleman Legal LLP Keith Rolls called for the extension of the review:
"Unfortunately, there are lots of people left outside that scope, people that have recently finished with the CAMHS services, people that finished with the CAMHS services two years ago. Our firm has received a lot of instructions from adults, young adults, and people in their twenties, and from what they've informed us, it is our opinion that they have been subject to deficits of care."
He called for the review to be extended to closed and historic cases emphasized the need for the full review to proceed without any further delays. He added that Coleman Legal LLP have been contacted by over 300 families throughout the country over grave concerns that they have regarding treatment received in CAMHS.
Our team
At Coleman Legal LLP, we have a team of highly qualified solicitors and legal executives with extensive experience in medical misdiagnosis, mismanagement of medication, and deficits in care.
We are available to speak to the parents of the affected children in addition to patients who are now 18 years of age or older that may have been impacted by the misdiagnosis on the part of this HSE employee.
Coleman Legal LLP
Solicitors
84 Talbot Street, Dublin 1
D01 YX60
DX 112002
Contact Details
Free Phone: (1800)844104
Fax: (01) 5312727
Email: [email protected]
Web: www.colemanlegalpartners.ie
Online Enquiry Form: Apply
Request a Callback
Tell us about your case
Disclaimer
NO SOLICITOR / CLIENT RELATIONSHIP
No solicitor/client relationship or duty of care or liability of any nature shall exist or be deemed to exist between Coleman Legal LLP and you until you have received a written letter of engagement from us in which we confirm our appointment as your Solicitors.