Coleman Legal will represent families in Kerry who are suing the HSE for suspected misdiagnosis and over-medication of children and young adolescents.
Suspected misdiagnosis and over-medication of some children and young adolescents in recent years by Co. Kerry mental health services have prompted several families to consider issuing legal proceedings against the HSE.
The files of more than 1,500 young people who accessed the Child and Adolescent Mental Health Services (CAMHS) in south Co. Kerry is currently under review by the HSE in light of concerns about possible misdiagnosis & over-prescription of medication, including the provision of adult doses of medication to children & young adolescents.
Keith Rolls, a senior solicitor with Coleman Legal South and a specialist in medical negligence law, told the Irish Times that he is representing one affected family which has filed legal proceedings against the HSE. He said that he has also been contacted by more than 12 other families wishing to discuss the possibility of legal action, on foot of concerns regarding diagnosis, treatment & medication provided to their children by the Co. Kerry service.
Mr Rolls told the Irish Times that, in his view, the service made excessive use of a "chemical solution" for children and young people because of "a distinct lack of resources and auxiliary services available". He said that any concerned families of young people who were using CAMHS in the area should contact the HSE.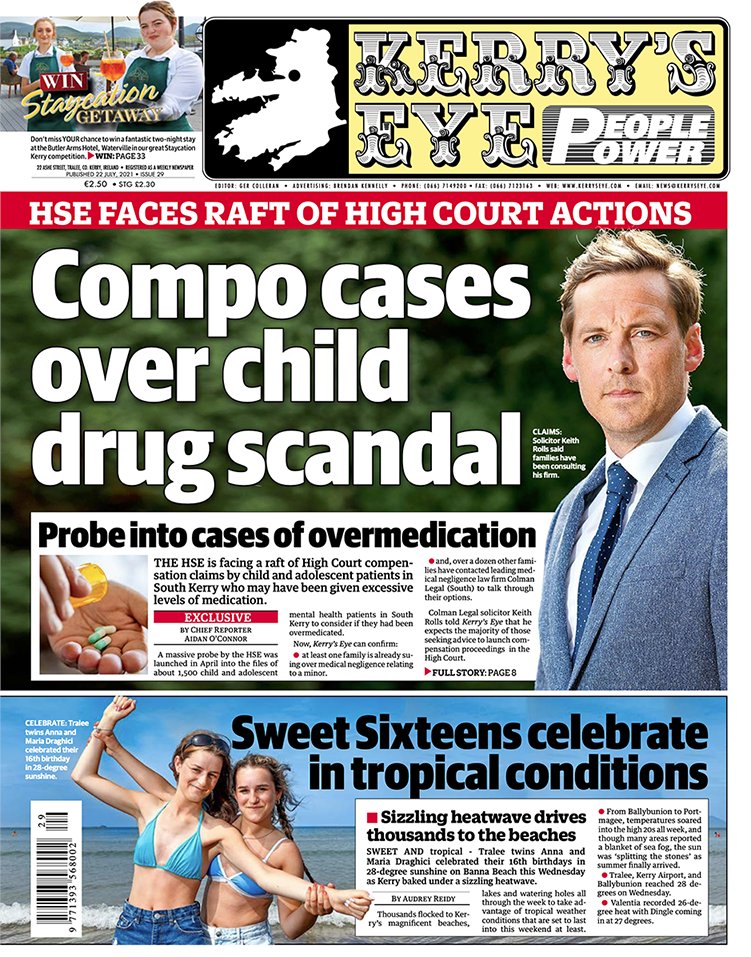 The HSE's review encompasses the files of young people attending CAMHS in the south Kerry area during the period from 2016 to 2021. It is expected that the review's findings and recommendations will be published following its conclusion.
In a statement, a spokeswoman for the HSE said that, while it was initially expected that the review would take around 16 weeks and conclude in August, the cyberattack on the HSE's IT systems had affected the timeline. She said the delay would be a matter of weeks, not months.
The spokeswoman said that any child or young person requiring immediate intervention or follow-up would be directly and promptly contacted. She said that the HSE's goal was for the review to be thorough and comprehensive to ensure that people receive appropriate care.
Coleman Legal have extensive experience in Medical Negligence specifically Psychiatric Illness & Misdiagnosis (CAMHS) and their Kerry team are available to speak to the parents of the affected children in addition to patients who are now 18 years of age or older that may have been impacted by the misdiagnosis on the part of this HSE employee.
If you wish to speak to a Solicitor, please contact Keith Rolls on 1800 844 104 (Free Phone) or keith@colemanlegal.ie